Welcome to our Industry 4.0 blog. It's the premier source of smart manufacturing news and insights. Our expert contributors provide in-depth analysis on the latest digital transformations sweeping the industrial sector. You find many articles showcasing how to apply technologies like AI and the IoT in the industrial sector.
Our blog is the go to for anyone who wants to stay ahead of the curve in this evolving field. We cover it all! Best practies. Emerging technologies. It's all here. Revolutionized is your one stop for the latest news about the digital transformation.
We understand that Industry 4.0 is creating a digital transformation in the way we design, produce, and deliver goods and services. That's why we're committed to providing timely and relevant content. We want to help readers navigate this dynamic landscape.
Whether you're a business leader, an engineer, or a student, our smart manufacturing news is an invaluable resource for anyone looking to stay informed and inspired in the exciting field of Industry 4.0. We offer a broad range of topics and perspectives, so you can find the information that's most relevant to your interests and needs.
At Revolutionized, we're passionate about helping our readers succeed in the era of smart manufacturing. Browse our stories today and discover the wealth of knowledge available on the latest smart manufacturing news and Industry 4.0!
The manufacturing industry is rapidly embracing new technologies. Industry 4.0 is in full swing, and the sector's technological evolution is far from over. Computer-integrated manufacturing promises to take these current trends to new heights. What…
Data is the common ground between every sector with the rise of Industry 4.0. Its relevance is unmatched, and it is the most valuable asset to every company, small and large. Everyone must become proficient…
Efficiency in logistics and supply chain management is crucial in any business. A streamlined supply chain translates to quicker deliveries, lower costs and higher customer satisfaction. Generative AI in logistics can make all the difference…
Are you up to date with the latest industrial robot safety standards? Here are the most recent updates from around the world.
Manufacturers can leverage AI data analysis tools in countless ways. Take a look at the 5 applications for AI analytics in manufacturing.
To effectively deploy cobots in manufacturing businesses need to use cobots to maximize the ROI of human-robot collaboration.
Modern industry periodically goes through progressively advanced stages with well-defined characteristics. Industry 4.0 discussions included often mention data analysis, AI and robotics. Industry 5.0 doesn't discard those attributes, but what does it involve?
Small businesses, nonprofits and corporations are all embarking on digital transformation campaigns to take advantage of emerging technologies. While the details can be wildly complex and varied, the general goals are usually the same —…
Augmented reality may be a powerful tool for businesses wanting to streamline maintenance, repair and operations processes.
Check out these definitive smart factory and smart manufacturing principles that'll help people get the best outcomes.
The purpose of digital transformation is much more than keeping up with industry tech trends. Here are the top 6 takeaways you should know.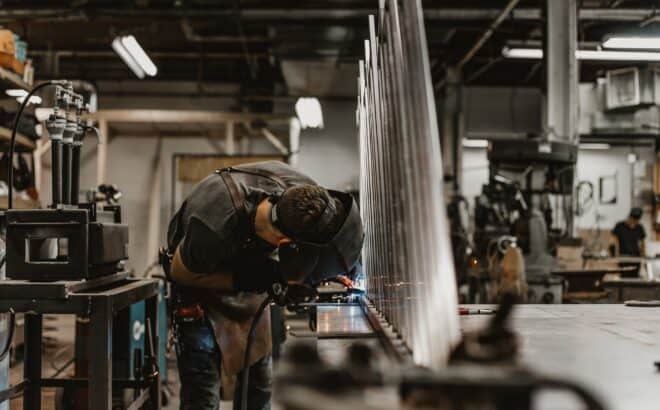 Modern manufacturing techniques make the world go 'round. Learn more about the most common ones and their advantages.
NASA's Perseverance Rover successfully touched down on the red planet on February 18, 2021. The rover's main goal is to search for signs of alien life. Perseverance will also collect rock samples and regolith for a possible return to earth. Thumbnail Credit: NASA
The term 5G has been a buzzword on the internet for some time now, but what exactly is this technology and how is it different from our current 4G networks? Watch this video Tech Vision to learn about this technology or read our article about 5G technology before it becomes mainstream. Thumbnail Designed by Freepik